Ukraine Fund
As we are presented with daily evidence of the appalling hardship being faced by people in Ukraine and those who have fled the country, most of us are stimulated to try to alleviate their suffering. In the UK over £100 million has already been raised by the Disasters Emergency Committee (including £25 million Government matching). DEC is the standard mechanism for delivering public donations to a group of 15 well known charities, including Action Aid and Save the Children. However, there are many worthy organisations that are not part of the DEC grouping.
Therefore, we have created a fund of highly respected charities active within Ukraine, that do not benefit from the DEC Appeal. You can donate to this fund via Tythe and initially all donations (up to £1,000 each) will be matched 100% by The EQ Foundation.
What's the best way of helping?
There are multiple urgent needs, notably:- getting food, medical supplies and medical professionals to areas under attack- providing protection and basic supplies (including clothes)  to refugees who have crossed into neighbouring countries. These are mostly female or children or disabled and so are highly vulnerable. After listening to experienced professionals on the ground, the clear message is that there is an overwhelming preference for donations in the form of cash, not goods. With the productive economy close to a standstill, that's what is needed to keep some its wheels turning so that essential supplies of food and medicines can be distributed.
Fortunately, there are a number of highly experienced organisations that have been working actively in Ukraine for many years and have infrastructure. They also seem to be well aware that the emergency is now and so it's essential to get funding out fast to the besieged areas and to the millions of refugees. Almost all of these are women and children, many without proper documentation. The risks posed by unscrupulous human trafficking gangs are huge.
Selecting the best charities
In conducting our search we have focused on organisations that have an existing presence in Ukraine and/or the surrounding area. Disaster appeals usually require the engagement of large organisations that can mobilise people and equipment rapidly. Where possible we want to ensure that donations made are actually ringfenced for use in Ukraine and not in other parts of these large organisations.
There is also a role for more specialist operations. Two charities working in Ukraine had already attracted our attention because of their declared aim of eliminating the institutional care of children worldwide. Whilst orphanages attract huge funding from well meaning donors, the overwhelming evidence is that they deliver extremely negative outcomes. Children need to grow up within the care of a loving family. Ideally this should be their own but if not, good foster parents can still be excellent substitutes. Ukraine has one of the highest numbers of institutionalised children in Europe.
We expect that donations to the fund will be allocated equally between the charities listed below.
Direct Relief works in the U.S. and internationally to equip doctors and nurses with life-saving medical resources to care for the world's most vulnerable people. It has a proven record for responding to emergency situations and gains an astonishing score of 100 from Charity Navigator.
For more than 20 years Hope and Homes has been actively working around the world with the ambition of eliminating the need for orphanages. It is well established in Ukraine and in the adjoining countries.
Lumos has been actively working to reduce the need for institutionalised care of children in Ukraine for many years and so is well positioned to try to maintain protection for those children already living in orphanages as well as those who have recently lost their parents. Founder JK Rowling has put up £1 million of matching for their Ukraine appeal.
MSF is the world's most experienced organisation at providing emergency medical care within war zones.
UNICEF is a global children's rights organisation with more than 70 years of experience as well as an established ability to handle emergencies.
UNHCR is the leading specialist refugee agency and has been active in Ukraine since 1994. It is well placed to deal with the huge logistical challenges posed by more than 2 million people, predominantly children or female adults or the elderly, requiring rapid mobilisation of shelter, food, medical supplies and counselling.
WCK is a US charity that aims to be first to the frontlines, providing meals in response to humanitarian, climate, and community crises. They will build community kitchens, often within hours, and bring in chefs ready to work round the clock.
Please note that we are not currently accepting unsolicited applications for funding as we are concentrating on our existing relationships.
About us
EQ Foundation is a registered charitable institution that has donated over £2,000,000 since 2015 to carefully selected charities and social enterprises. It has also developed two innovative initiatives to help donors discover the most effective charities.
Giving is Great is a free access database of all UK charities with sophisticated analytics to help identify the most effective.
Tythe is a donations platform that makes it simple to make regular donations to a curated list of environmental charities.
See below for further information and details of our grants can be found here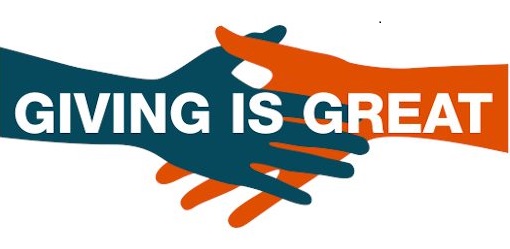 Giving is Great is a website dedicated to making it simpler to identify highly effective charities. In our experience, most people give money reactively, in response to an 'ask' and never really feel comfortable with their decision. So we've looked at some of the principles that work when selecting investments to provide a basis for making better selections. Try it now.
Tythe is a donation platform that allows people to make modest sized, regular donations to a fund of climate action charities that we have analysed and found to be effective. Subscribers benefit from monthly updates on key developments from the charities and are shielded from requests to donate more. Further details here
Ukraine Fund
We have created a fund of highly respected charities that are active within Ukraine but do not benefit from the DEC Appeal. This fund is available for donations via Tythe and initially all donations (up to £1,000 each) will be matched 100% by The EQ Foundation. Further details....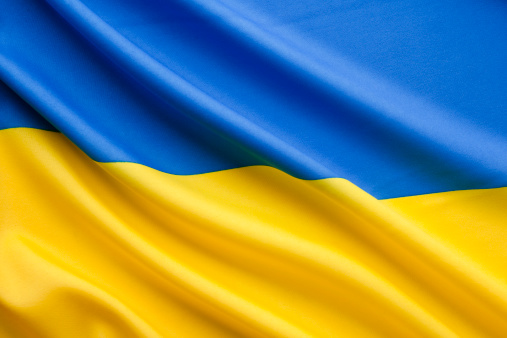 Our Impact
Download our latest impact report and financial statements to see which themes attract us and our impact so far.
Improve your Giving
Our free guide to making your giving great
Essential principles
Common misconceptions
Make full use of tax incentives